Things I could not live without that are under $15...hmmmmmmmmmmmm.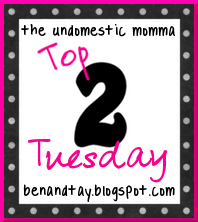 C'mon!
JOIN!

First and foremost-- I literally could not survive with out this. No really.


I'm kinda addicted to jewelry and accessories. Especially now, since I'm not really LOVING how clothes fit these days. I'm currently coveting these right now from AE. Kinda on a turquoise kick.
Lilly's a snot face these fine pollen filled days. These are crucial. Ok, more than two, but I CAN'T STOP NOW!
I love this stuff from Walmart. I use it all year round. It absorbs quickly and is $3.50. Holla!
Bare Minerals lip gloss. lurve it. Cotton candy is my color of choice. The stuff is very kind to your skin. So much so they say you can sleep in it. Which is good...cause my nightly routine is terrible. As in non-existent. What?
This little jobber is amazing. His name is Mortimer the Moose. Lilly will chew on him for at least an hour. He squeaks, crinkles, rattles, jingles and is pretty much awesome. Go buy one. Your life will be changed. This is turning into more of a top twelve Tuesday! Shoot balls.
Ahhhh... the plugs. :)
Ca-ching! You know you love these....
It's the little things that make this teacher heart go pitter-patter and Mr. Sketch smelly markers do just the trick. Hey, I'm not around my baby, but AT LEAST I get to write with cherry and lemon smelly markers?! They are so much fun they get two pictures.
Ok, this headband is one of my top15thingsIreallyreallyreallywannabuyforthesummerbutshouldn'tbecausewe'reonabudgetitems from the Loft. It's over $15, but with my teacher discount it would be right at. Maybe when I lose 5 lbs I'll treat myself to it.
mkay, this was a bit overkill. super sorry.